As an Amazon Associate, we earn from qualifying purchases made through affiliate links.
Photos by Rob Karosis
Sometimes renovation lets the original house shine, rather than changing its character. This kitchen is part of a gentle upgrade to a late-1920s Sears kit home. The clapboard house remains a delightful, no-frills reproduction of a New England Colonial. Its five-bay, two-storey main block is flanked by a wing on each side, one of which was built as an attached garage.
Residential architect James Crisp, whose firm is based in Dutchess County, in New York's Hudson Valley, says that the clients asked for a better use of the space—to make it open, bright, and family-friendly. The expanded kitchen is generally in its original location. A capacious dining area occupies the far end of the room opposite the windows. (About 450 square feet were added to the house overall, bringing it to just over 2,500 square feet.)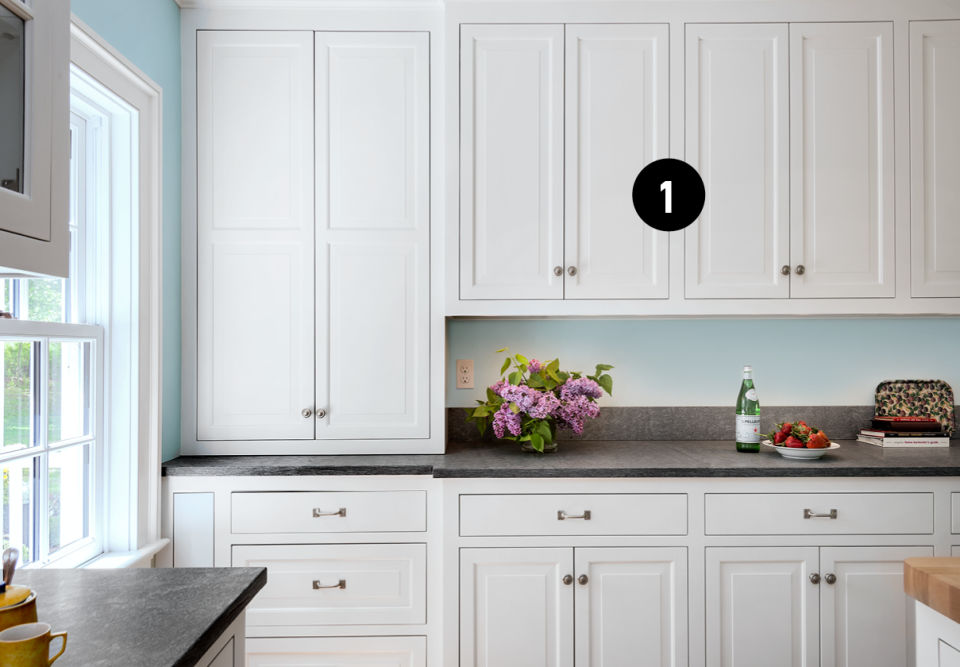 At the same time, Crisp converted the existing two-car garage into a master suite: "When we're asked to add a lot of space, the first place I look is the garage—which is often taking up valuable real estate. In most cases, a conversion costs less than building from the ground up." Codes required a change in level between garage and house; space between the concrete floor and new flooring accommodates plumbing and ductwork.
1. AN IN-KITCHEN PANTRY One wall serves as a kind of butler's pantry, with extensive storage above and below a soapstone counter. The area can accommodate food preparation, a cocktail bar, or a sideboard for serving, all outside of the working galley between range and island.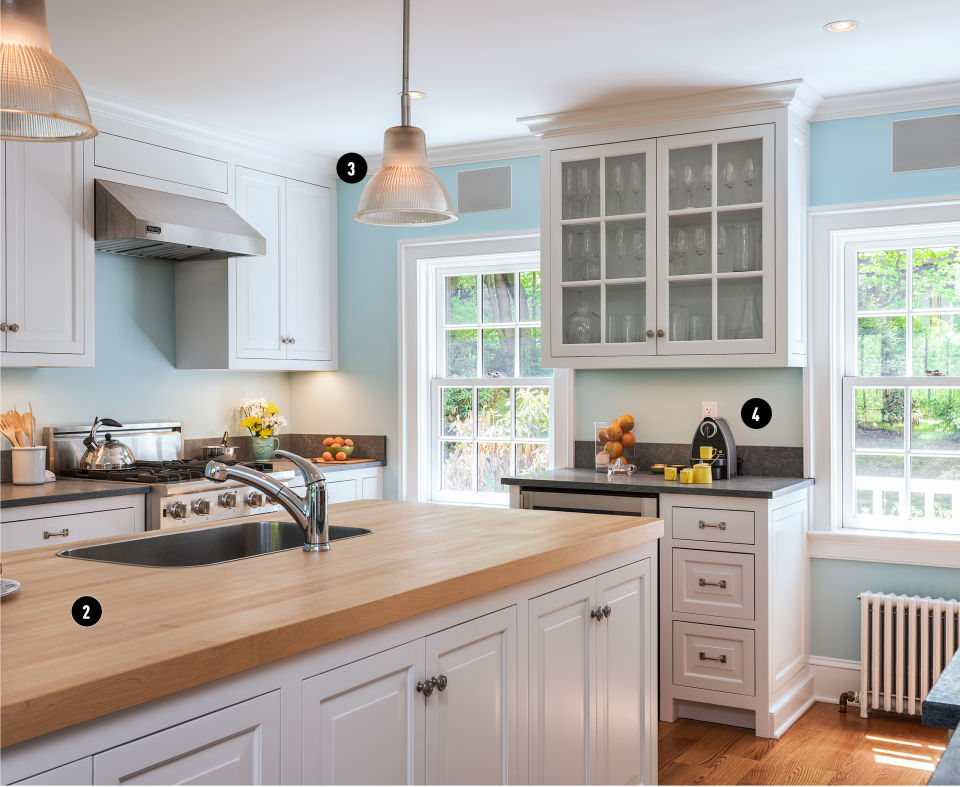 2. MIXED COUNTERTOPS Perimeter counters are heat- and stain-proof soapstone, while the prep island has an expanse of warm, renewable butcher block. Using more than one countertop material is practical as well as historical.
3. PERIOD LIGHTING "Holophane" or prismatic- glass pendants have a no-nonsense integrity. Popular from the 1890s through the 1950s, these industrial lamps offer a timeless appearance while providing extra-bright illumination without glare.
4. FURNITURE-LIKE CABINETS Between generous windows, the pairing of glazed upper cabinets and a matching lower cabinet suggests a freestanding piece of period furniture. The base cabinet includes a beverage cooler.
Be inspired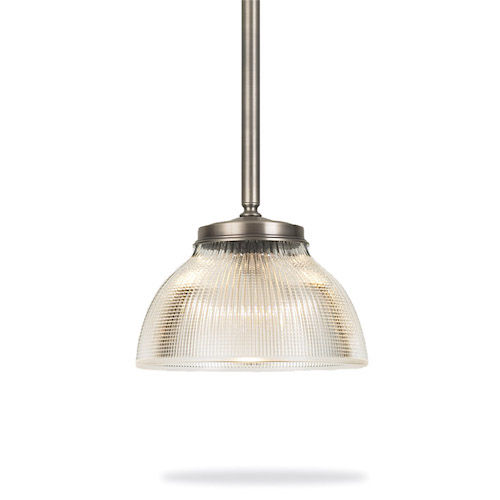 Known for authentic reproductions, Brass Light Gallery also sells refurbished vintage lighting, including increasingly hard-to-find Holophane fixtures. Many are entirely antique; vintage Holophane shades also available on reproduction fixtures. vintagebrasslight.com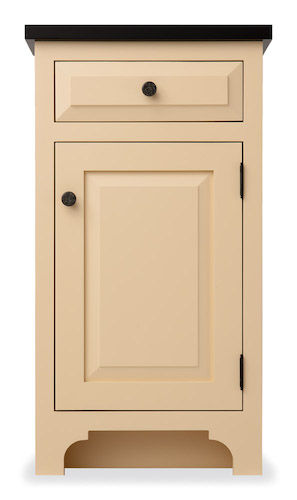 Custom maker Crown Point Cabinetry has a user-friendly, deeply educational website that lets you browse by style, door type, components, and more. Their classic raised-panel 'Century' door is shown here in a square inset face frame; maple in Friendly Yellow. crown-point.com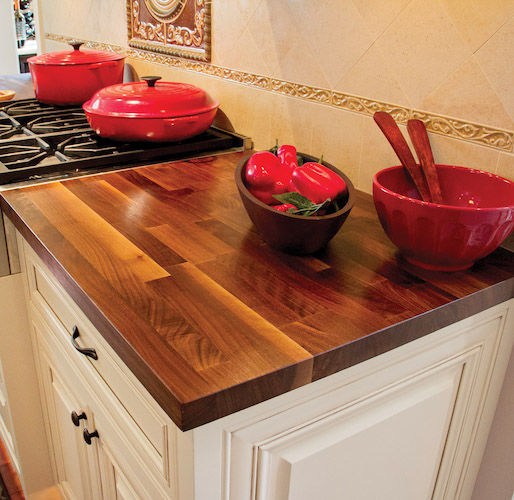 John Boos (johnboos.com) dealer Kitchen Source offers many options in butcher-block countertops (end grain, edge grain, four wood species, size, thickness, finish). kitchensource.com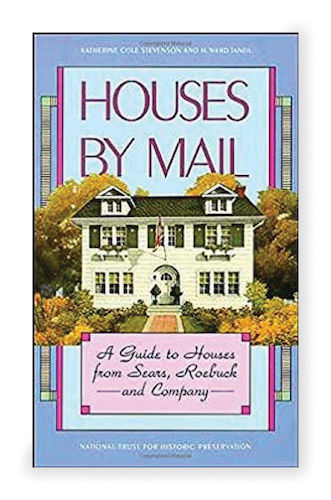 Think you might have a Sears kit house? The award-winning 1996 book by Katherine Cole Stevenson and H. Ward Jandl is still available. See houses 1908–1940 in this guide to identification of 450 models. Paperback is available on amazon.com